GPF Newsletter
December 22, 2020

UN mit Fahnen
Latest from GPF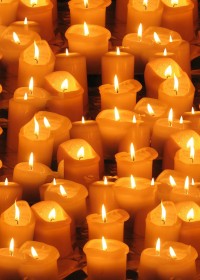 candles
Dear partners and friends of Global Policy Forum,
Thank you for you great support in 2020 and for your continous interest in our work! With many good wishes and health for the holiday season and the coming year.
Your GPF team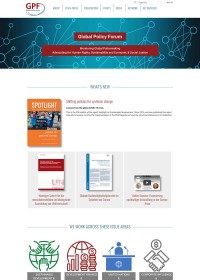 Screenshot globalpolicy.org
In January 2021 our new GPF website will go online. It will provide you with latest publications, press and news updates as well as information on interesting events.
Our address won't change, so stay tuned and visit us at www.globalpolicy.org!
Global Policy Watch
By Elena Marmo
The General Assembly (GA) will host its 31st Special session in response to the coronavirus disease (COVID-19) pandemic on 3 and 4 December 2020. The UN Charter (Chapter IV, article 20) provides for the General Assembly to meet in special sessions which can be "convoked by
the Secretary-General at the request of the Security Council or of a majority of the Members of the United Nations."

global policy watch

2030agenda
Latest in German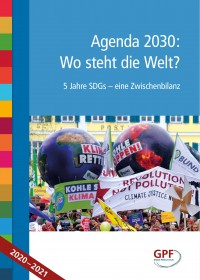 Cover Agenda 2030 Wo steht die Welt