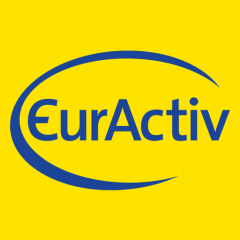 Logo
By Jérôme Chaplier, Sandra Cossart, Urs Rybi
The European Commission should start listening to its citizens and come out with concrete plans to enhance corporate accountability, at home and abroad, urge Jerome Chaplier, Urs Rybi and Sandra Cossart.
Jerome Chaplier is a coordinator at the European Coalition for Corporate Justice; Urs Rybi works for Public Eye; and Sandra Cossart is head of the globalisation and human rights programme at Sherpa.
Earlier this year, eight EU parliaments sent a letter to the European Commission, urging the institution to take serious action and develop an ambitious legal proposal requiring corporate respect of human rights.
Their request echoes similar calls made by the EU Council, Council of Europe, the UN and the G7 on the urgent need to address issues like abuses in supply chains or existing barriers to justice.
While the Commission is slow to respond, France is already debating a bill on corporate duty of vigilance for human rights abuses, and Switzerland is preparing for a referendum on corporate accountability.
With a population of only 8 million, Switzerland ranks 19th among world economies (according to GDP), and is home to some of the largest and best known companies in the world.
Switzerland also tops the charts when it comes to corporate human rights violations, scoring 9th in a list published by Maastricht University. This comes as little surprise as, in recent years, Swiss companies have been involved in a wide range of abuses including trading in conflict minerals, using child labour in cocoa production, or exploiting lax regulations to sell toxic fuel to developing countries.
In April 2015, a coalition of 80 civil society organisations launched an initiative towards a referendum on corporate accountability. The Responsible Business Initiative wants companies to be legally obliged to incorporate the protection of human rights and the environment in all their business activities, at home and abroad. Companies would have to identify and address the potential risks and impacts their activities might cause by conducting due diligence as requested under the UN Guiding Principles on Business and Human Rights.
Switzerland has a unique voting system that practices both representative and direct democracy. This means, citizens can request changes to the constitution through federal popular initiatives. When 100,000 signatures are collected in support of a specific issue, a vote is held for all citizens to give their input.
The 120,000 signatures raised by the Responsible Business Initiative in support of the referendum were officially filed on 10 October. The Federal Council, and subsequently the parliament, will now discuss the initiative before it is put to popular vote.
A new draft law could mark a significant shift in the field of business and human rights, establishing a legally binding obligation for parent and subcontracting companies to identify and prevent human rights impacts throughout their supply chains and established business relationships.
Victims of human rights abuses committed by French companies should be able to bring civil claims for damages before French courts, and obtain compensation, if the harm is a result of a lack of vigilance by companies.
Companies covered, the scope is limited to very large companies, would be obliged to design and efficiently implement a vigilance plan to prevent and mitigate their negative impacts. The absence of such a plan could result in a fine of up to €10 million.
After a three-year obstacle course through the French parliament, the bill is again in the hands of the government, its official supporter. French civil society is urging the executive to maintain the initial text and draft the decree before upcoming elections.
Since its first reading, the bill was adopted twice by the National Assembly and rejected once by the Senate. On 13 October, France's higher chamber considered it for the second time. While not rejecting it, the Senate watered down the bill, transforming it into a reporting recommendation.
The business and human rights framework in place at EU level is relying on voluntary initiatives, sharing best practices and creating incentives for businesses. While a relevant part of the process, these measures alone do not bring the urgent progress needed, falling short of aiding affected people and communities in achieving justice and remedy.
The developments in France and Switzerland are evidence of a global shift towards stronger corporate accountability. The Commission has a major role to play in breaching remaining governance and legislative gaps, and in pushing for similar measures to be put in place by member states.
It should lay down rules requiring companies to respect human rights, as well as carry out reforms to lessen or remove barriers to justice for victims of abuse.
Acting with a lack of urgency means delaying justice and remedy for victims and affected communities across the globe. The Commission should stop deferring responsibility and own up to its commitment to protect and promote human rights and the environment.