THE BRIDGETOWN INITIATIVE
Fit to Finance Climate Justice?
Image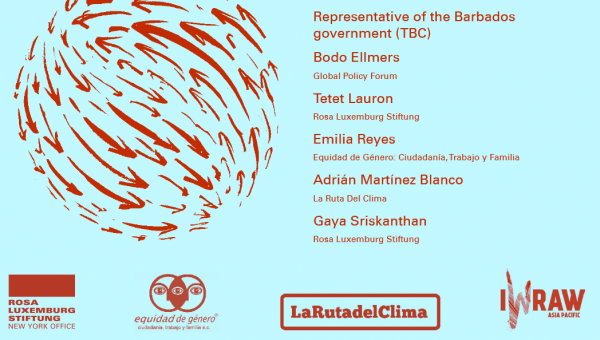 Cover Bridgetown Event Bonn Climate Conference
Side event at Bonn Climate Conference
(CEST)
Bonn Room - World Conference Center Bonn
The Bridgetown Initiative (BI) has gained significant traction since its proposal at COP27. Developed through the leadership of the Barbados government, it represents an innovative proposal to deal with some of the critical problems with climate finance. What outcomes does the Bridgetown Initiative seek to achieve? How does the Bridgetown Initiative align with longstanding demands of climate and social justice movements? Join us for this panel discussion.

Read more about the Bridgetown Initiative