Press Statement
G20 urged to tackle debt crises and share special drawing rights
Image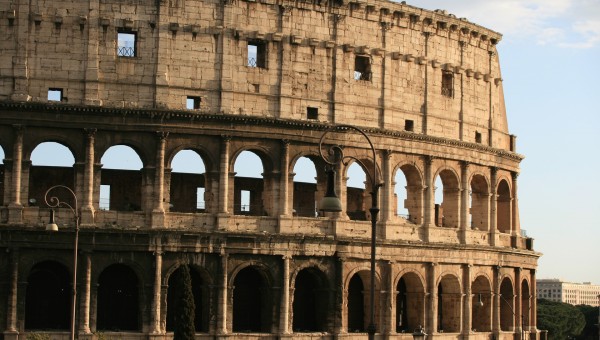 G20 Rome
The G20 Summit in Rome takes place amidst heightened debt crisis risks. According to latest World Bank figures, the debt stock of low income countries (LICs), the world´s poorest countries, surged by a staggering 12% in 2020, reaching a new record high. Poor countries transfer an increasing share of their tax revenues to creditors, to service their debts. The situation will further deteriorate when the G20´s Debt Service Suspension Initiative expires in end of 2021 in addition to the resumption of debt service on bilateral debts.
"Each dollar paid on debt service is a dollar not spent on health and education financing, vital infrastructures or social protection", warns Bodo Ellmers, director of Global Policy Forum´s (GPF) program for financing sustainable development. "The looming debt crisis threatens to derail the 2030 agenda. It has become a central impediment for reaching the Sustainable Development Goals".
The G20´s 'Common Framework for Debt Treatments beyond the DSSI' was supposed to complement the DSSI and provide actual debt relief, but has been a clear failure in practice. It celebrates its first anniversary at the Rome Summit, but no single country has yet benefitted from debt relief under the Common Framework. It has also proved to be ineffective in enforcing participation by private creditors, whom refuse to contribute their fair share.  
"The absence of effective multilateral institutions for debt crisis resolution is a huge gap in the international financial architecture, and the G20 has a responsibility to help fill that gap", stresses Bodo Ellmers, who has served on a UN expert group for sovereign debt workouts. Reform discussions have been ongoing at the United Nations for several years, driven by developing countries and recently also by UN Secretary-General António Guterres, as well as by the UN´s Independent Expert on Debt and Human Rights, who has recently published a report on debt architecture reforms.
"The G20 can mandate the UN to set up a multilateral debt workout mechanism. They have the responsibility to do so", states Mr. Ellmers. "Low Income Countries are crisis-takers, not crisis-makers. The economic fallout of the COVID-19 crisis, which was not of their making, has hit them hard. When the central banks of the great economic powers start to raise interest rates, which is anticipated, their debts will become unpayable. The G20 have the responsibility to make sure that speedy, orderly and sustainable debt workouts become possible".
To prevent future debt crisis, developing countries need to have better alternatives to debt-creating finance. The recent allocation of special drawing rights (SDRs) worth US $650 billion by the IMF has been a key step, but only 3.2% of the amount went to LICs, while G7 countries received 43.5%. Ahead of the G20 Summit, a huge coalition of 250 civil society organizations has joined forces and urged the G20 in an open letter to share their SDRs. 
Contact:
Bodo Ellmers is available for interviews or background talks in Rome on 30-31 October, or remotely. To make an appointment, please call +49 179 2965298, or email bodoellmers@globalpolicy.org 
Recent research and other activities by Global Policy Forum related to G20: 
UN Independent Expert Report
Background information:
Global Policy Forum is an independent civil society think tank that focuses on matters related to global governance, development finance, and sustainable development.
Further information: www.globalpolicy.org