Programme Associate (New York)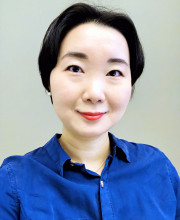 Julie Kim
Julie Kim is a Programme Associate at Global Policy Forum New York. 
She holds a Master of Arts degree from The New School (New York City) in International Affairs, with dual concentrations of Governance & Rights and Development. Her student work includes contributing to research on the potential impacts of COVID-19 on refugees for UNHCR, designing educational material for the International Rescue Committee, providing advocacy work for environmental NGOs in Serbia, and conducting research on funding for agroecology for the Institute for Agriculture and Trade Policy. 
Julie's work at GPF includes conducting research, preparing social media updates and writing briefings from monitoring deliberations and developments at the United Nations, sustainable development and human rights, and issues important for the Global South. Julie speaks English, Korean, Japanese, and a little German.