Director - Business and Human Rights Program (Cologne/Bonn)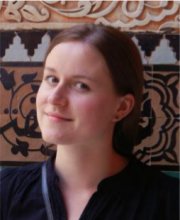 Karolin Seitz, GPF
Karolin Seitz is the Director of Global Policy Forum's Business & Human Rights Program.
Since its start in 2014, she closely follows the process towards a UN Treaty on Business and Human Rights. She was founding member and is coordinator of the Treaty Alliance Germany, an alliance of 28 civil society organisations supporting the process. 
Karolin has written several reports, briefings and articles on gender just global supply chains, global multi-stakeholder partnerships, corporate influence on German and international policy-making, the financing of the WHO, and on further topics of global governance. 
From 2009 to 2013 Karolin studied political sciences and administration at the University of Konstanz, Germany and the University of Gothenburg, Sweden. She holds a Master's degree in political psychology from Queen's University Belfast, Northern Ireland.
Karolin was an intern at the office of Thilo Hoppe (former chair of the committee for economic cooperation and development of the German Bundestag) and in the foreign programme office of the World Peace Service. She has written about the conflicts in Mali for the HIIK Conflict Barometer. Previously, Karolin spent a year as volunteer at PACINDHA, a Malian NGO working on issues of human rights and environmental protection in Bamako, Mali. She speaks English, French, German, and some Spanish.