Treasurer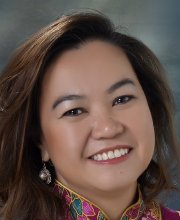 Marina Durano, GPF
Marina Durano is currently an Adviser on Care Economy and Partnership Engagement at UNI Global Union. Until 2021 she has been a Program Officer with the Women's Rights Program of the Open Society Foundations (OSF). Before joining the OSF, she was an Assistant Professor at the Asian Center and the School of Economics at the University of the Philippines - Diliman. Before joining academia, she spent more than 20 years engaged in strengthening women's political engagement with macroeconomic policies and global economic governance structures with the International Gender and Trade Network and Development Alternatives with Women for a New Era (DAWN).
In 2014, she published a book that she co-edited with Gita Sen entitled "The Re-making of Social Contracts: Feminists in a Fierce New World" with Zed Books in London.
She, along with her co-authors, was awarded the 2014 Outstanding Book Award from the National Academy of Science and Technology (Philippines) for the book 2012/2014 Philippine Human Development Report: Geography and Development.
In 2016, she was given the Global 100 FWN Award as one of the most influential Filipinos in the category Innovators and Thought Leaders by the Filipina Women's Network.
Marina received her Ph.D. in economics from the University of Manchester in the UK.